A Frame Signs
Also Known As: Sidewalk Signs, Sandwich Boards, Curb Signs Increase sales with attention-getting A-Frame displays.
A Frame Signs
A-Frame signs are a great way to communicate all the information for your business to all the people that pass by. This is a great way to find new customers and can lead to an increase in sales.
AJF Graphics, Inc can create a sign that is just right for your business. These signs can be designed the way you want to display important information right on the sidewalk.
We help you design and create signs including a-frame, custom, discount and other low cost signs to promote your business.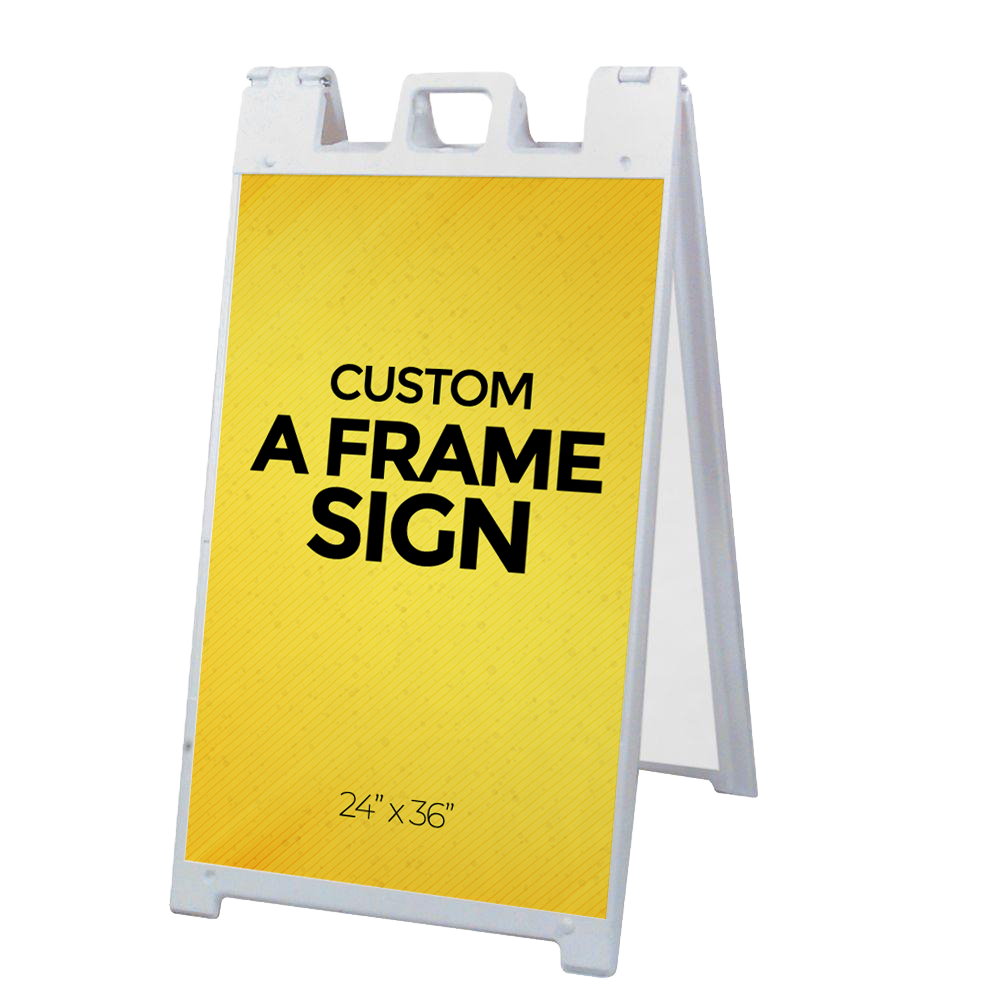 STILL HAVE SOME QUESTIONS LEFT?
Call us: 561-642-5590 / 561-642-5591
Feel free to contact our support team to learn more about the services provided by us and multiple offers for Your business!