Magnetic Signs
we offer your business an opportunity to advertise on the go by gaining more exposure while on the move with your car.
Magnetic Signs
Magnets for car graphics or business sign use. Easily customize a
car, van or truck with an auto magnet instead of car decals. Magnetic
business signs are great for a variety of advertising uses. Superior
print quality, produced on demand. Available with rounded corners or in a
custom shape.
• Magnet sign sizes: 12"x18", 12"x24", 18"x24", 22"x28", 24"x36"
• Perfect for auto magnet use for cars, vans, or trucks
• Indoor or outdoor use
• Full color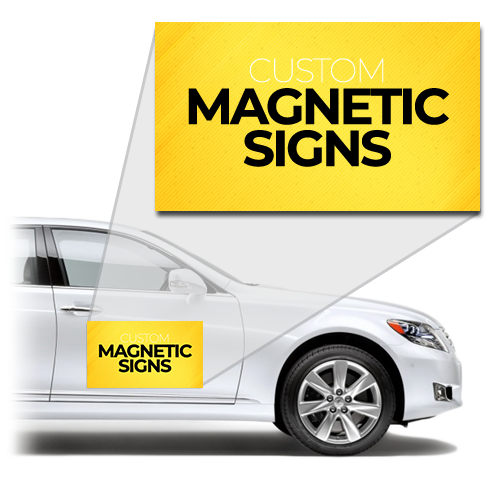 STILL HAVE SOME QUESTIONS LEFT?
Call us: 561-642-5590 / 561-642-5591
Feel free to contact our support team to learn more about the services provided by us and multiple offers for Your business!